On 8th March 2019, Zerodha has introduced Trading view charts on the zerodha kite platform.
You can now choose between the original version of kite charts (ChartIQ) or switch to the latest trading view charts.
The option to switch between these 2 types of charts is available under the My Profile menu on the profile settings icon.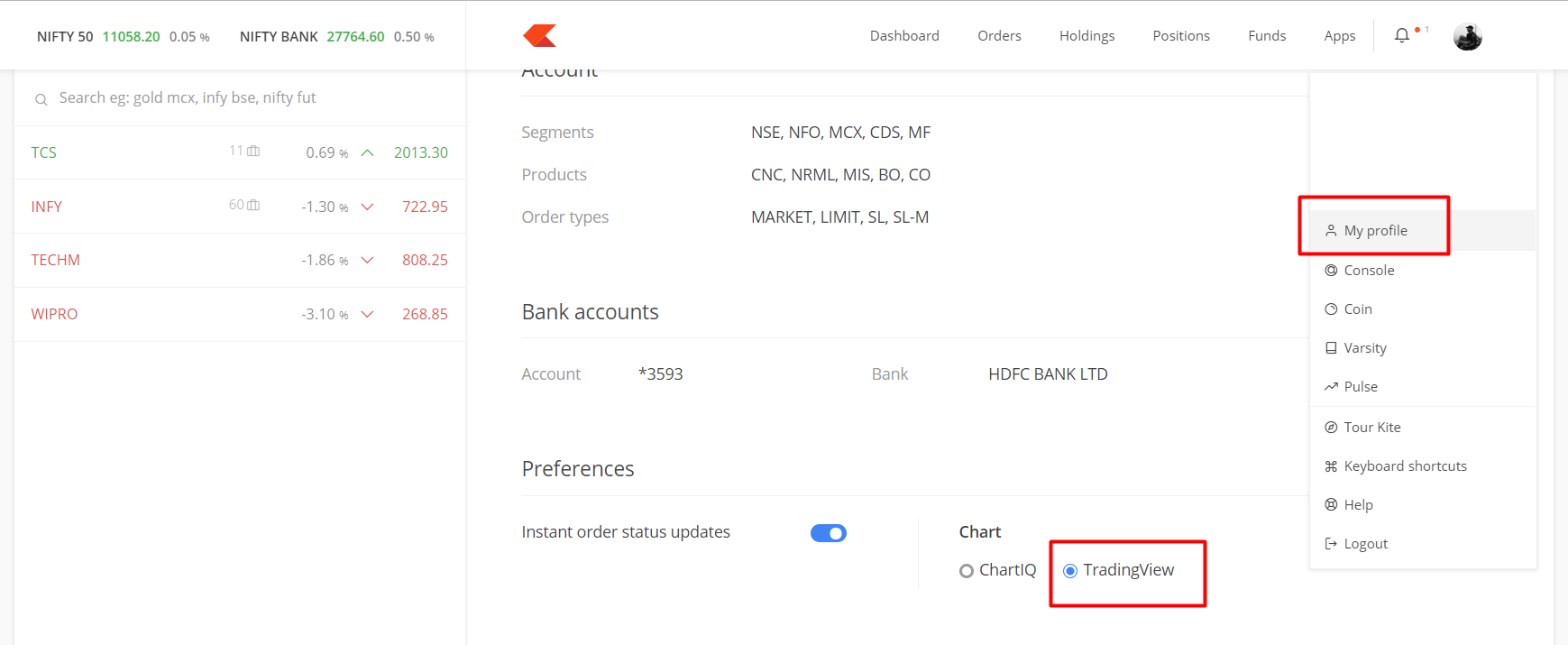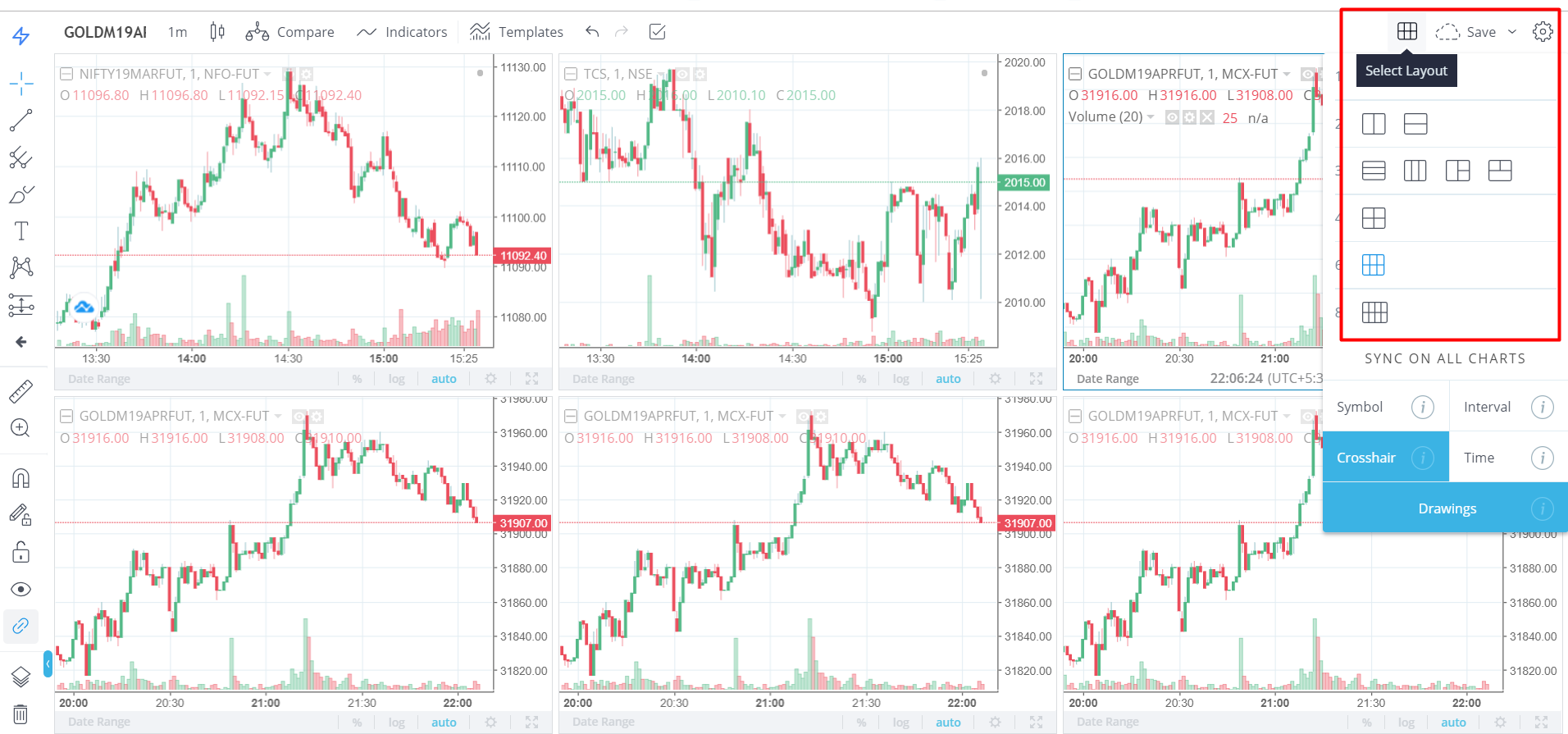 Screenshot courtesy TradingQNA, Zerodha.